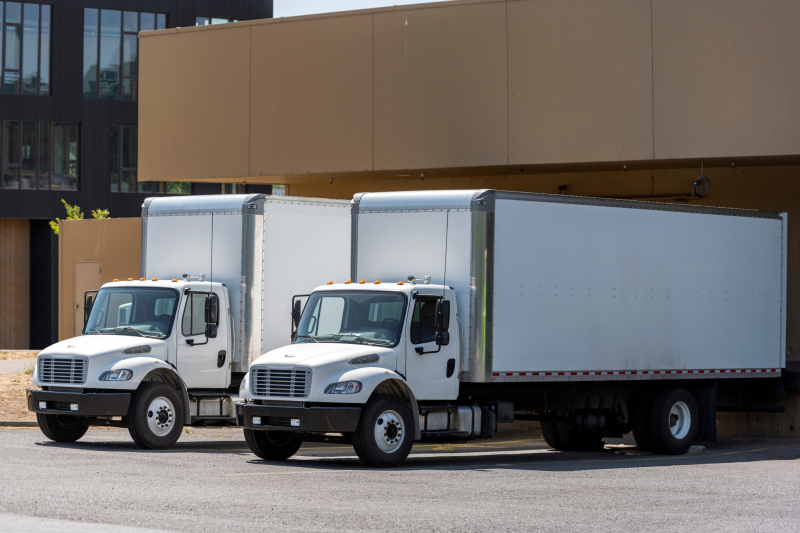 Class B CDL Driver Training (School Bus and Passenger)
with Steven Huff
$80000
The University of Arkansas Community College at Batesville (UACCB) is offering a 36-hour hybrid training course for those interested in pursuing a Class B CDL. The in-class training covers the general knowledge portion for the written general knowledge and air brakes exams. The Class B CDL license will allow you to drive any single vehicle with a gross vehicle weight rating (GVWR) of 26,001 pounds or more. UACCB is an Entry Level Driver Training (ELDT) provider. Instruction will include in-class and online theory, practice range, and Behind the Wheel (BTW) training for Class B. The practice range and BTW training will be performed in a School Bus Class B vehicle. The first week of class will prepare you for the written exam.
You must be 18 years old and have a current, valid Arkansas driver's license. 
Financial Aid Scholarship Available For This Course: 
This course is approved for an Arkansas Workforce Challenge (AWC) Scholarship award (up to $800 per program) provided by the Arkansas Department of Higher Education (ADHE). If you apply for the $800 scholarship, and are approved, then you can reserve your seat (first come, first served) by registering for the course.
Step 1: Reserve your seat by registering for the class. The class is limited to 6 students.
There are four ways to register:
Register using a promo code to pay a $120 down payment to reserve your seat, and pending receipt of the AWC scholarship. If no scholarship, UACCB will bill you for the remaining $650.00. The promo code is: UACCB CDLB
Register using a promo code to defer payment, and pending receipt of the AWC scholarship. Your employer must authorize for you to defer payment. This allows you to register with zero down payment. If no scholarship, UACCB will bill you $800. The promo code is: DEFERRED PAYMENT B
Register using a promo code to bill your employer for the full cost of the course. If your employer will be billed, and no scholarship is needed, then skip Step 2 below, and go to Step 3. The promo code is: BILL EMPLOYER CDLB
Register and pay in full, if

not

applying for the scholarship. 
How to apply the promo code:
Click "Register". Select "Check Out". In the upper right corner, select "Add promo code" and enter the promo code. If no promo code is used, your credit card will be charged the full course fee of $800.00. 
Step 2: Apply for the Arkansas Workforce Challenge Scholarship by creating an account. You must submit all requested documents to ADHE as required. After completing your application, you will be notified via email by ADHE, typically within 7-10 business days, that you have been offered the scholarship. You will need to accept the offer. Upon completion of the training course, allow 2-3 weeks for ADHE to process your award and provide reimbursement to UACCB Financial Aid. For questions, call 870-612-2082. 
Step 3: The Department of Transportation (DOT) physical is required to obtain a Commercial Learner's Permit (CLP). Although it is not required prior to taking your written exam, it is recommended that you schedule an appointment with a physician of your choice to get a DOT physical prior to registering for the class. You will be responsible for the cost of the DOT physical. 
Step 4: Purchase a CDL packet ($50) at any State of Arkansas revenue office. Note: It is to your benefit to have your DOT physical prior to purchasing your CDL packet. To purchase your packet, you will need your original birth certificate and a second form of ID (i.e., driver's license, passport, etc.). In addition, you will be required to pass a DOT drug screen to complete the BTW training. Call 870-612-2082 or 870-612-2080 to verify that your authorization form for the drug screen has been sent to Sherwood Urgent Care. UACCB will cover the cost of the DOT drug screen. Do not pay for the drug screen! Do not attempt a DOT Drug Screen without approval from UACCB.  
Class Times (Tuesdays-Thursdays-Saturdays):
The class is from 5-8 p.m. on Tuesdays and Thursdays, November 29 and December 1, 6, 8, 13 and 15, and also from 8 a.m.-3 p.m. on Saturdays, December 10 and 17 or until skills practice (i.e., driving, backing and pre-trip inspection, etc.) is completed. This schedule is tentative and is subject to change. 
Course Textbooks:
UACCB will provide the JJ Keller student manuals for the online theory instruction.
Students will return their JJ Keller manuals to the UACCB Workforce Training Center, room 1201, upon completion of the ELDT Theory Instruction.
ELDT Theory Instruction and Assessment:
A portion of the training will include online theory instruction and assessment for Class B CDL. Access to reliable internet is necessary. Online (Blackboard) – ELDT theory instruction and assessment for Class B CDL must be completed by date: TBD. This is REQUIRED to obtain your CDL license. Do not schedule your Arkansas State Police driving exam until UACCB releases you for testing. 
Click here to print the Course Schedule Outline
Beginning the Class B CDL Training
Prior to the first day of class, a UACCB Staff must verify that you have completed the following:
Obtained $50.00 DMV Office Class A CDL Packet

Must present original Birth Certificate to DMV, valid Arkansas driver's license to DMV, and valid DOT Physical to DMV

Must pass a Arkansas State Policy Traffic Violation Background check completed by UACCB
Must complete a DOT drug screen authorized by UACCB
Must provide evidence of up-to-date DOT Physical (medical card)
The above items must be completed in order to continue in the course. 
For more information, please contact UACCB at 870-612-2082. 
Cancellations: To cancel a class, five (5) business days' notice prior to the course starting date is required to withdraw and receive a refund. 
Nov

29

-

Dec

17th

,

2022

Tue, Thu, and Sat

for

3 weeks

from

5:00 - 8:00 pm
UACCB Main Classroom Building
870-612-2082
2005 White Drive
Batesville , AR 72501 Get directions
Room: 242